Automatic excretion treatment apparatus
Liberty Himawari
Automatically suctions excreta, cleans and dries the lower body.
Highly reduces the burden on caregivers and protects the dignity of care recipients.
Produced by
Liberty Solution Co., Ltd.
The biggest burden in caregiving: Excretion care


Excretion care is the most physically demanding part of caregiving, as it involves tasks such as removing and putting on clothes and diapers, as well as transporting and cleaning the care receiver's body.
Especially in-home caregiving, where there are various issues such as the caregiver being unable to leave for long periods of time or becoming sleep-deprived due to overnight care, which can lead to depression.
In addition, care recipients often feel emotionally distressed, which leads both parties to experience significant mental and physical burden.
Liberty Himawari contributes to reducing the burdens of excretion care
Special material

protects against urine leakage

and

reduces the time required

for excretion care.
Automatically suctions excreta, cleans and dries the lower body,

reducing the risk of infection

.

Alleviates the mental distress of care recipients

and

reduces the burden

on caregivers.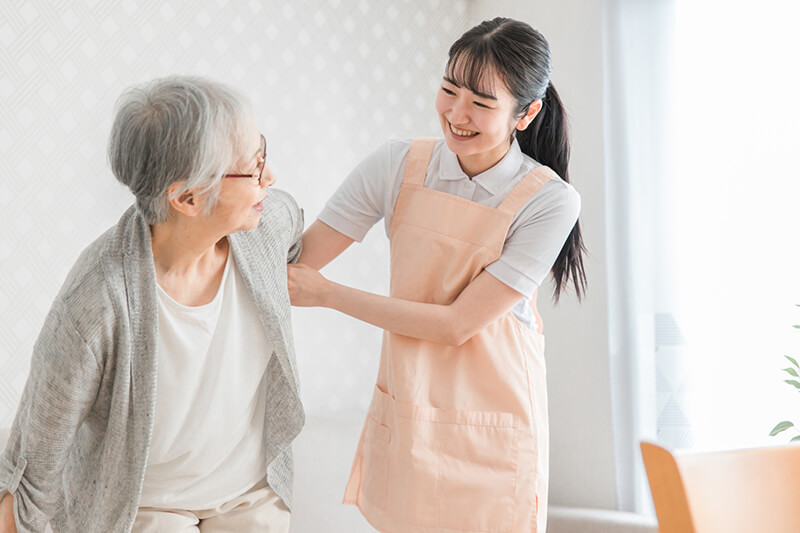 Key features and usage of Liberty Himawari
Liberty Himawari was developed according to international standards with the aim of improving the excretion care environment, which can create a heavy burden on both the mind and body of caregivers.
The sensor detects excrement and the machine automatically suctions it, cleans and dries the care recipient's lower body. Additionally, it safely reduces the risk of urine or water leakage thanks to the unique, highly adhesive silicone material. It not only lightens the burden of caregivers but also preserves the dignity of care recipients.
Benefits of Liberty Himawari
1.

Prevention of urine and water leakage, and significant reduction in time required for excrement disposal

The sensor inside the cup unit detects excrement and the machine automatically processes it.

The cup unit, that adheres directly to the skin, is made of special silicone material featuring excellent adhesiveness to prevent urine and water leakage, ensuring safety even during extended use. It enables safe excrement disposal even when the caregiver is sleeping or absent.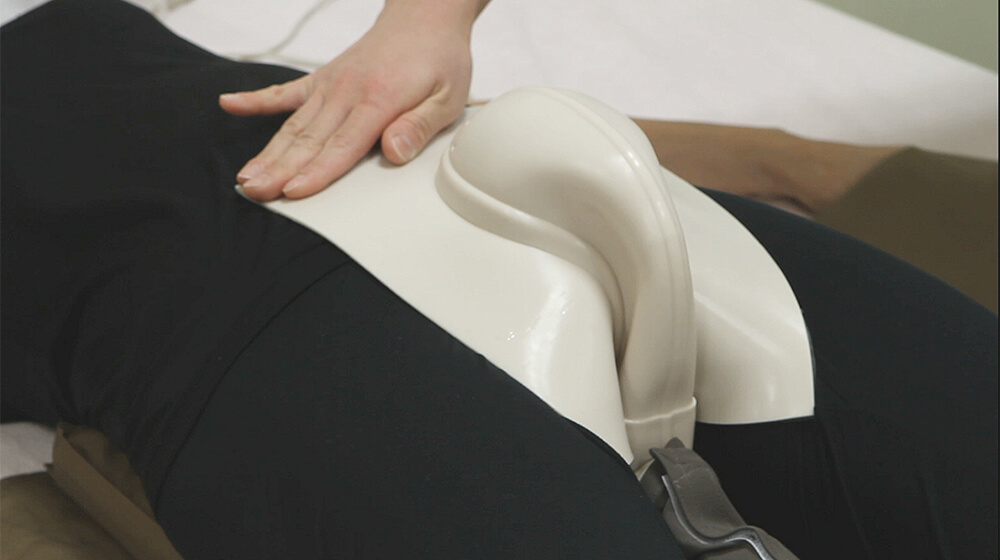 2.

Automatic cleaning and drying for cleanliness and prevention of urinary tract infections

Himawari detects and automatically suctions excrement, washes and dries the care recipient's lower body, significantly reducing the risk of complications from urinary tract infections common in diaper care.

The special silicone material of the cup unit is a safe material also used in artificial breasts and can be worn on the body for long periods of time without worry. It also has excellent water repellency.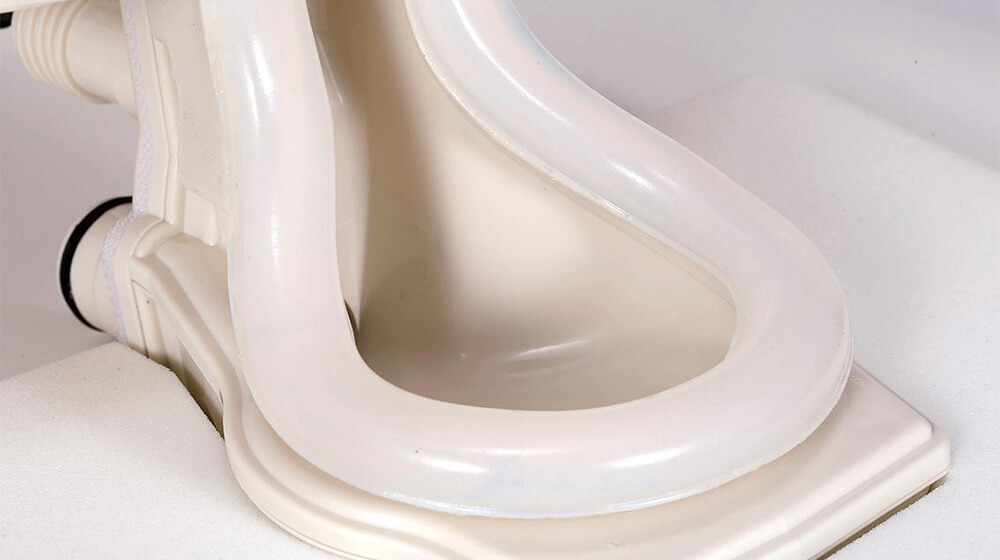 3.

Easy maintenance that reduces physical and mental burden

After sucking the excrement, the device separates odor, solid waste, and liquid waste to prevent clogs caused by waste flow back.

Not only does it reduce the daily maintenance workload, it also significantly cuts down the time in handling excrement, resulting in less physical and mental burden. This can lead to increased staff retention rates at care facilities.

Moreover, it helps alleviate the psychological burden of care recipients.
Recommended use cases
1.

Medical and welfare service providers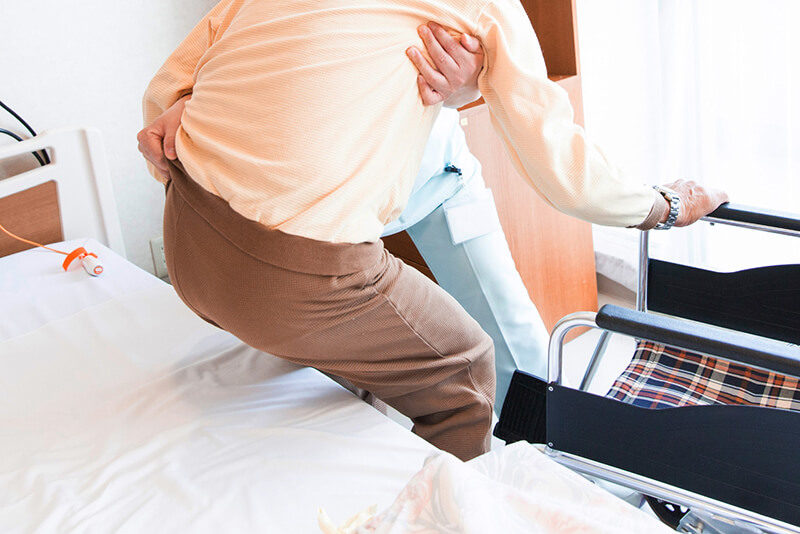 Since it automatically handles the excretion process, it reduces caregivers' work time and improves care recipients' hygiene by preventing infections caused by diapers.
In addition, it may also contribute to lower staff turnover rate at the facility.
2.

Caregivers at home

In China, families are using Himawari not only for elderly care but also for people with disabilities. Protecting the health and dignity of care recipients improves their quality of life.
▶ Example of usage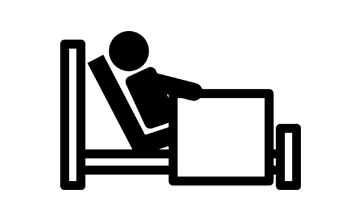 Individuals who have difficulty living independently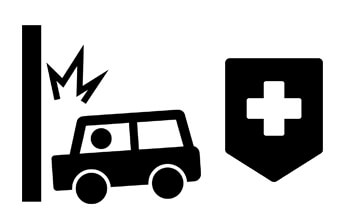 Individuals with physical disabilities
For large care facilities and care providers looking to reduce additional burden
Offering greater convenience than Liberty Himawari
Liberty Decalt EZ
Features
Automatic water supply and drainage processing.

A touch panel LCD that allows instant checking and monitoring of operating history and tank capacity.
A built-in airbag in the cup unit that increases adhesion.
Easy repositioning of the recipient's body, thanks to the thinner cup-unit material.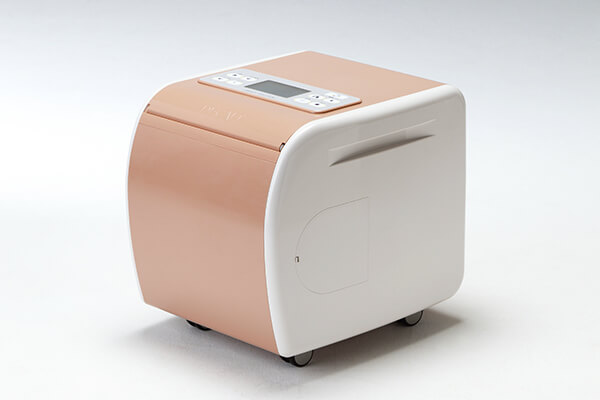 No need for manual disposal of water and excretion
The Liberty Decalt EZ automatically supplies water from a nozzle connected to the water supply and disposes waste into the sewage system, effectively reducing the daily maintenance burden.
Although the installation of a water supply and drainage system is required, it is not a major construction project, so it can be used in ordinary households while keeping the cost low. For new facilities, installation costs can be minimized by installing water supply and drainage nozzles during the construction phase.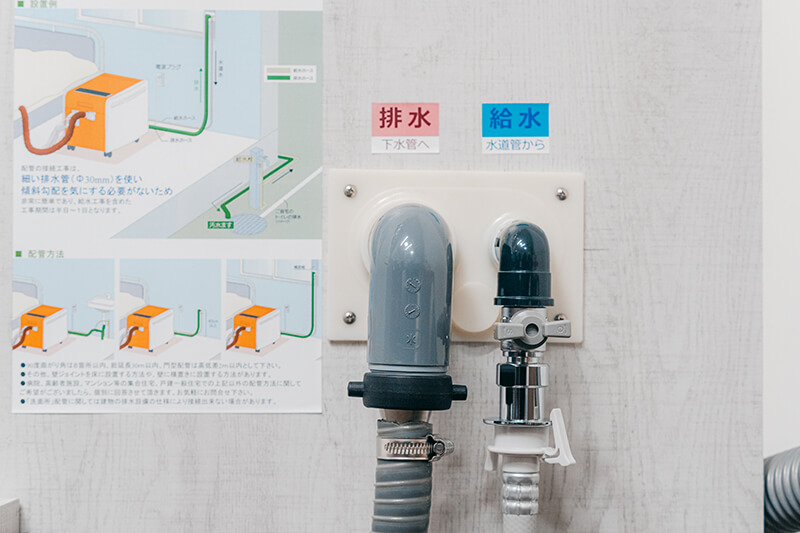 Proud manufacturer:
Liberty Solution Co., Ltd.
Make changes today, for more joy tomorrow.
The nursing care industry is going through significant changes throughout the world.
Technological advancements must strive to enrich the lives of people living with long-term care.
Liberty Himawari and Liberty Decalt EZ have been developed to meet global standards with the aim of improving the quality and environment of excretion care by alleviating significant physical and mental burden.
At Liberty Solutions, we continue to support and walk toward a brighter future for caregivers and care recipients worldwide.
Click photos to enlarge
Company profile
| | |
| --- | --- |
| Company name | Liberty Solution Co., Ltd. |
| Home page | http://www.liberty-so.com/en/ |
| Outline of business | Research, development, manufacturing, and sales of caregiving and welfare equipment |
| Date of establishment | 2013 |
| Capital | 10,000,000 yen |
| Number of employees | 8 |
For inquiries, please contact Overseas Expansion Support Office, Shimane Prefectural Government: kaigai-tenkai@pref.shimane.lg.jp