Introducing excellent products and services from Shimane Prefecture
Manufacturing industries such as metal processing, resin processing, and electronic industries are concentrated in Shimane Prefecture, and casting-related industries and IT industries are quickly emerging.
These companies create many unique, high-quality products and services, using advanced technologies.
Introducing Shimane's products and services in English, Thai and Japanese, this website aims to promote collaborations between manufacturing, IT and service companies in the prefecture and overseas.
About the Overseas Expansion Support Office
of the Shimane Prefectural Government
This website is operated by the Overseas Expansion Support Office, Shimane Brand Promotion Division, Department of Commerce, Industry and Labor, Shimane Prefectural Government. We are working on several initiatives to help Shimane companies enter and grow in developing markets such as Thailand and other ASEAN countries.
Shimane Business Support Office (Bangkok, Thailand)
The Shimane Business Support Office is an overseas business development support center established in 2014 in Bangkok, Thailand. The office provides various services to Shimane companies seeking to cultivate sales channels in Thailand and ASEAN markets, including local market research, finding potential partners, setting up business talks and introducing experts.
Collaboration with KX Knowledge Exchange, King Mongkut University of Technology Thonburi (KMUTT), Thailand
In 2021, Shimane Prefectural Government's Department of Commerce, Industry and Labor signed a memorandum of understanding for collaboration with the KX Knowldge Exchange, King Mongkut University of Technology Thonburi (KMUTT) in Thailand, which provides support to small and medium enterprises in Thailand. Shimane Prefectural Government has also been cooperating with Thailand's Ministry of Industry since 2014, and has dispatched a staff member to the Japan Desk. Together with our collaborators in Thailand, we are working on the development of SMEs in Shimane Prefecture and Thailand.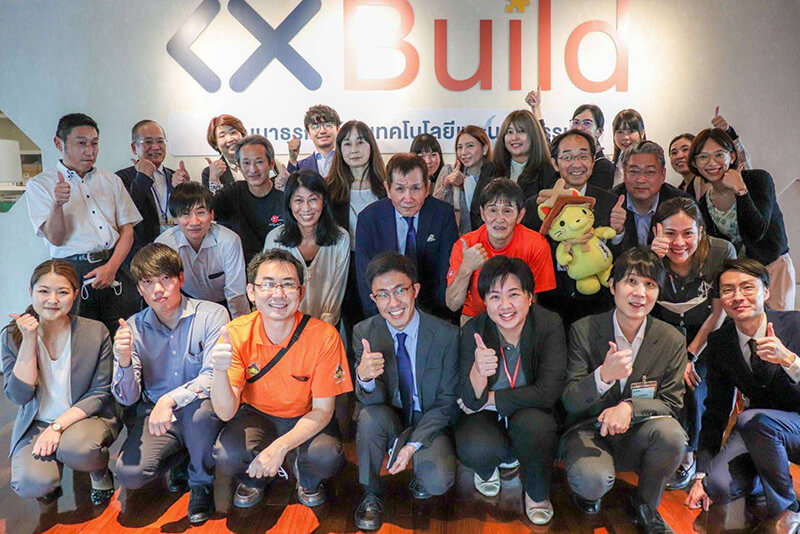 Exhibitions in ASEAN countries
Once a year, the Overseas Expansion Support Office, together with several companies from the prefecture, participates in exhibitions held in ASEAN countries in fields such as healthcare and metalworking.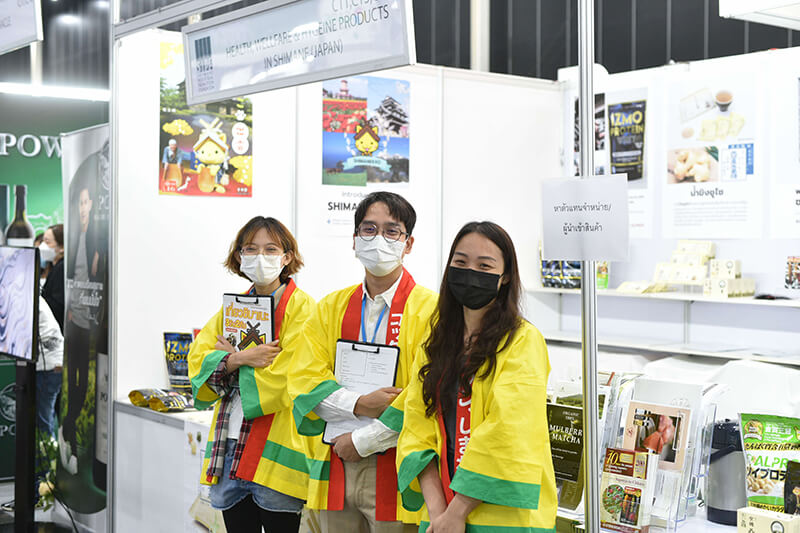 Shimane Overseas Business Support Center (Matsue City, Shimane Prefecture)
Shimane Prefectural Government, Shimane Industrial Promotion Foundation, and JETRO Shimane have established a joint office on the 5th floor of the Shimane Municipal Promotion Center to provide one-stop service for Shimane companies seeking to expand overseas.
For inquiries

Overseas Business Expansion Support Office,
Shimane Brand Promotion Division,
Department of Commerce, Industry and Labor,
Shimane Prefectural Government
Shimane Municipal Promotion Center, 5th Floor
8-3 Tonomachi, Matsue, Shimane
690-0887, Japan
TEL: +81-852-22-5303
FAX:+81-852-22-6750
Email : kaigai-tenkai@pref.shimane.lg.jp