Smallest* in the industry, incredibly compact,
portable water treatment system
Hydro Vanguard
Super lightweight and amazingly compact design makes it possible for installation anywhere.
Produced by
Daifuku Kogyo Co. Ltd.
* Research by the manufacturer in Japan
Are you having trouble with drainage treatment systems at
construction sites

or

during disasters

?

During construction work, civil engineering projects, and disasters, you may encounter water that cannot be directly discarded into rivers. While large factories typically have drainage treatment facilities, it is almost impossible to install full-scale, steel-made drainage treatment systems at short-term construction sites, narrow spaces where large construction equipment cannot be accessed, or during disasters.
In such cases, it is necessary to transport the contaminated water to such facilities which can result in significant workload and cost.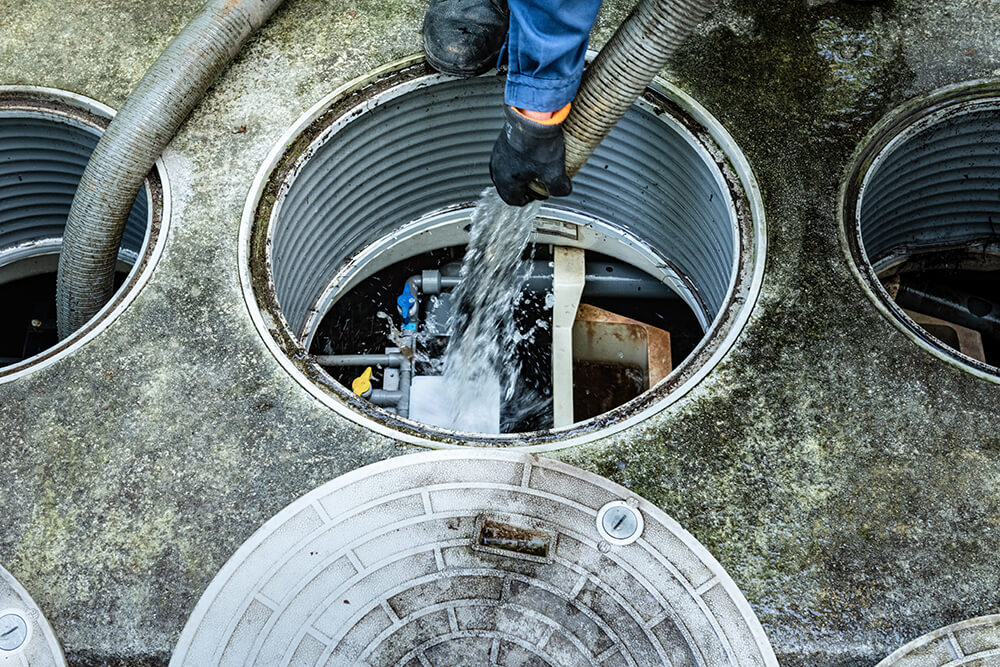 Hydro Vanguard, the smallest
*1

wastewater treatment system, is the solution.
No heavy machinery is required for assembly and disassembly,

decreasing installment cost

.
Only 20 minutes of assembly time

*2

!

Perfect for short-term construction projects.

Small enough to fit into a small van and can be installed in narrow spaces.

When used with a coagulant, it can

separate sediment from water

.
*1: Research by the manufacturer in Japan
*2: Approximate time needed for assembly with 3 people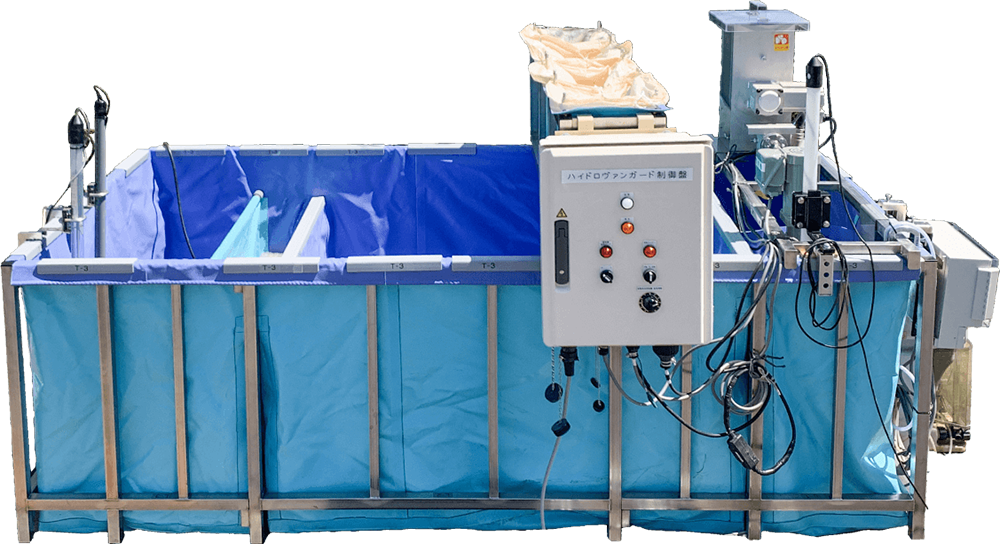 Lightweight and compact, assembly takes 20 minutes.
The Hydro Vanguard is made of metal frames and soft durable tarpaulin, making it lightweight enough for humans to carry. The assembly is also easy, taking only 20 minutes for three people to complete. When collapsed, it can fit in the back of a small van, enabling its use in places where large-scale wastewater treatment systems cannot be installed.
Benefits of Hydro Vanguard
1.

Installed and operated at low cost

With the reasonable price point and significant reduction in transportation and labor costs required for installation, the introduction costs are kept low. In addition, the annual maintenance cost is roughly half of conventional systems, as it will not suffer from rust and corrosion of the tank, that usually occur with steel-made machines, thanks to the tarpaulin, the soft PVC coated polyester-base cloth.

2.

Able to address short-term and emergency wastewater treatment needs

At short-term construction sites, large-scale systems are not cost-effective, the Hydro Vanguard is much more appropriate.
In addition, thanks to the quick assembly and ease of transportation, it is also suitable for emergency response in times of disasters.
3.

Can be installed in places never possible before

When it is disassembled, it is small enough to be hand-carried. This makes it possible to conduct drainage treatments even at narrow construction sites where conventional systems cannot fit or in remote locations such as in mountains.


4.

When used together with coagulant, it can separate sediment from water

A variety of options are available to expand the Hydro Vanguard applications, including sediment dewatering and removal of hazardous substances, making it useful for diverse industries.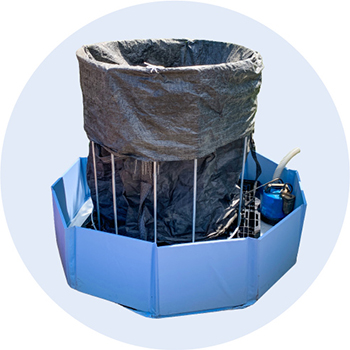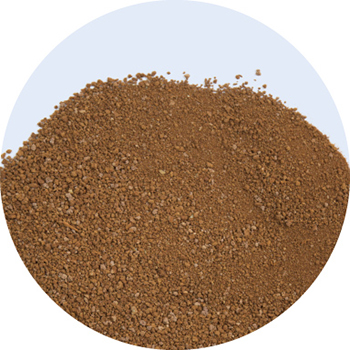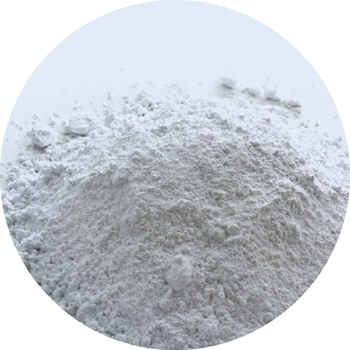 Other products by Daifuku Kogyo
Proud manufacturer:
Daifuku Kogyo Co., Ltd.
Contributing to the local community with sincere, trustworthy services.
Since our establishment in 1958, Daifuku Kogyo has whole-heartedly contributed to the local community through quality products and trustworthy services as we continue to grow and expand our business.
The Hydro Vanguard solves wastewater problems at construction sites.
It is highly acclaimed by our clients for being the smallest in the industry and easily assembled manually.
We will continue our efforts to constantly improve our technologies and to quickly respond to changes in the ever-diversifying society, in order to create a prosperous future and contribute to our clients' businesses while aiming for growth of our company.
Click photos to enlarge
Company profile
| | |
| --- | --- |
| Company name | Daifuku Kogyo Co., Ltd. |
| Home page | https://www.daifuku-izumo.co.jp/ |
| Outline of business | Civil engineering, architecture, scaffolding, stonework, piping, tile/brick/block work, steel structures, paving, dredging, painting, landscaping, water supply facilities, demolition work, etc. |
| Date of establishment | 1958 |
| Capital | 30,000,000 yen |
| Number of employees | 89 (as of January 2023) |
The Hydro Vanguard and Metal Grid A are products of the Mizukankyo Engineering Co., Ltd., a subsidiary of Daifuku Kogyo Co., Ltd.
For inquiries, please contact Overseas Expansion Support Office, Shimane Prefectural Government: kaigai-tenkai@pref.shimane.lg.jp