Powerful sterilization and deodorization with only water and salt
Mizumo AGX
Generator for sterilizing and cleaning water for commercial use,
that is safe and harmless for humans and animals.
Produced by Aqua Flex Co., Ltd.
Are you confident with the hygiene management at your workplace?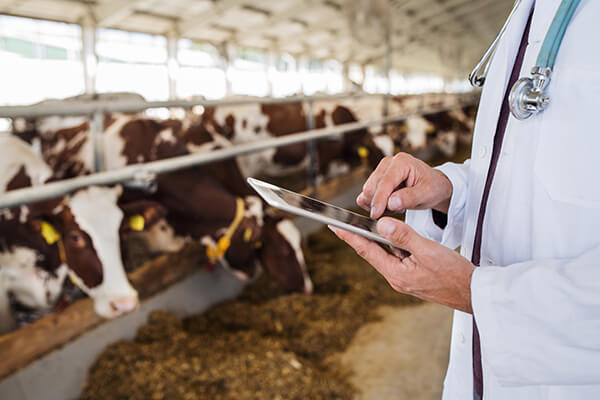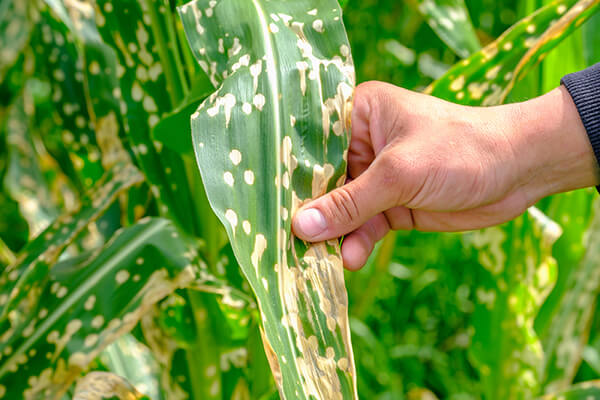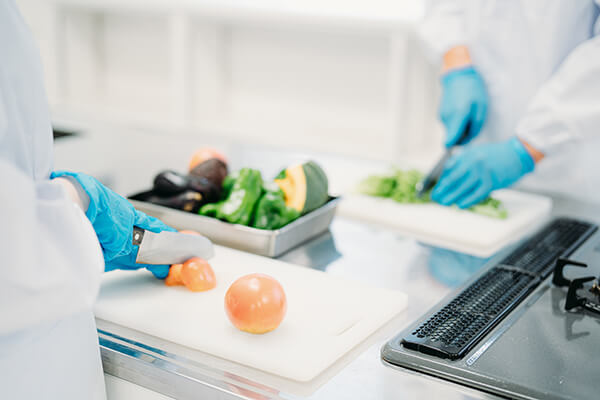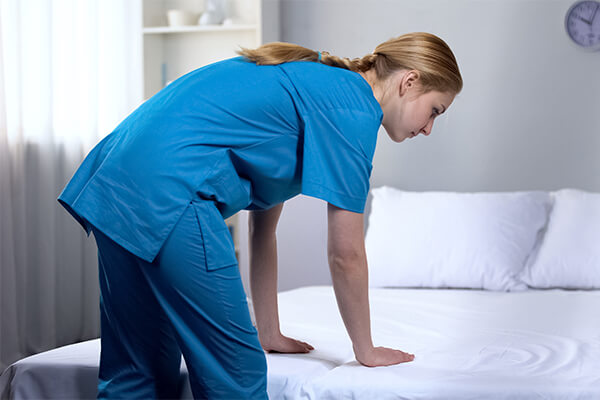 Electrolyzed hypochlorous acid water is the answer!
Hypochlorous acid water is attracting attention worldwide with its safety and powerful disinfection.
Hypochlorous acid water is an acidic solution mainly composed of hypochlorous acid. It appears as a colorless and transparent liquid, but it has an oxidizing effect, and exhibits a disinfectant effect on various bacteria and viruses under certain conditions.
Hypochlorous acid water has gained more popularity since the COVID-19 pandemic because it is effective against bacteria and viruses that cannot be disinfected with alcohol, while being gentle on human skin, and safe and harmless to humans and animals.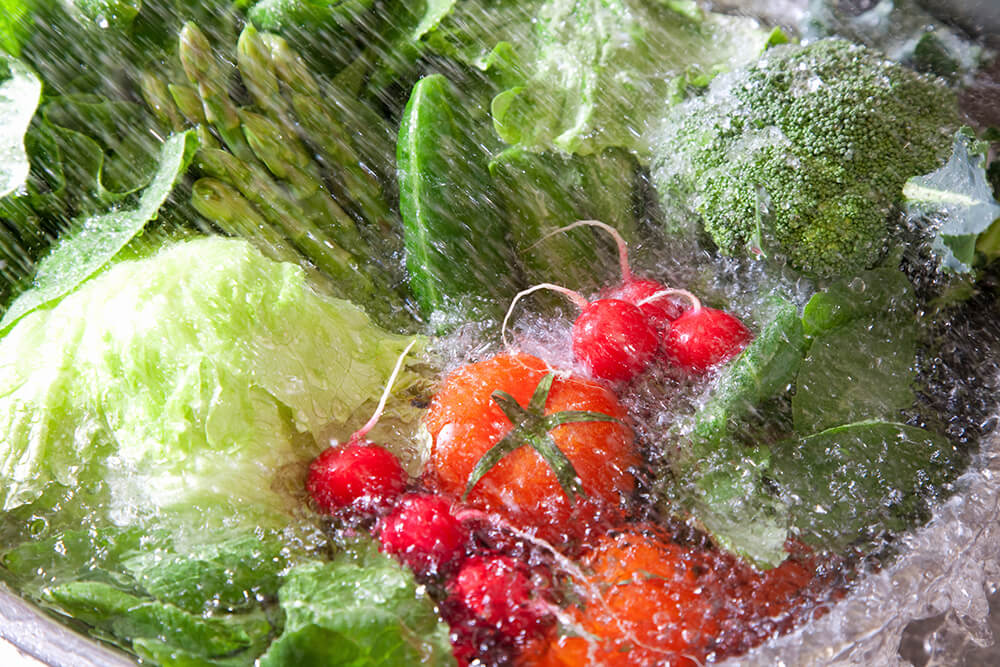 Types of viruses where hypochlorous acid water has proven to be effective:

COVID-19, Staphylococcus aureus, Enterohemorrhagic Escherichia coli, Pseudomonas aeruginosa, Salmonella, Vibrio parahaemolyticus, Norovirus, Influenza, Mycobacterium tuberculosis, Bacillus cereus, etc.


Generate hypochlorous acid water as required through electrolysis.
Mizumo AGX: Electrolysis generator of hypochlorous acid water for commercial use
Thanks to our proprietary technology, it is possible to produce disinfectant water (electrolyzed hypochlorous acid water) and cleaning water (alkaline electrolyzed water) separately.
It can also generate cleaning water, allowing use for a wide range of applications.
Hypochlorous acid water is generated by electrolysis. It uses salt and water, without relying on any chemicals, making it highly safe.
As much hypochlorous acid water can be generated as needed, making it highly cost-effective for commercial use, such as in large facilities.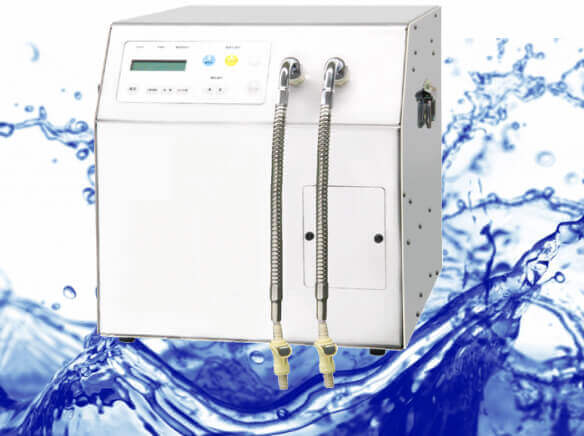 Highly safe with no chemicals involved, using only salt and water

Top of the line cost effectiveness

Rich line up of optional equipment, dedicated sprayer available

The electrolyzed hypochlorous acid water generated by Mizumo AGX is superior to alcohol-based disinfectants in many ways.
Comparison table of disinfectants
Disinfection power
Deodorization power
Effectiveness on wet surfaces
Effectiveness on viruses
Shelf life
Odor
Safety
Flammability
Compliance with regulations by (1) health ministry and (2) agriculture ministry of Japan
Electrolyzed hypochlorous acid water generated by Mizumo AGX
Yes
Yes
Yes
Yes
Yes
Chlorine odor
Yes
No
(1) Yes
(2) Yes
Alcohol-based disinfectants
No effect on norovirus
No
No
No effect on norovirus
Yes
Pungent odor easily dispersed
May cause skin irritation and roughness
Flammable and must be handled with caution
(1) Yes
(2) No
Recommended for the following industries
1. Livestock Industry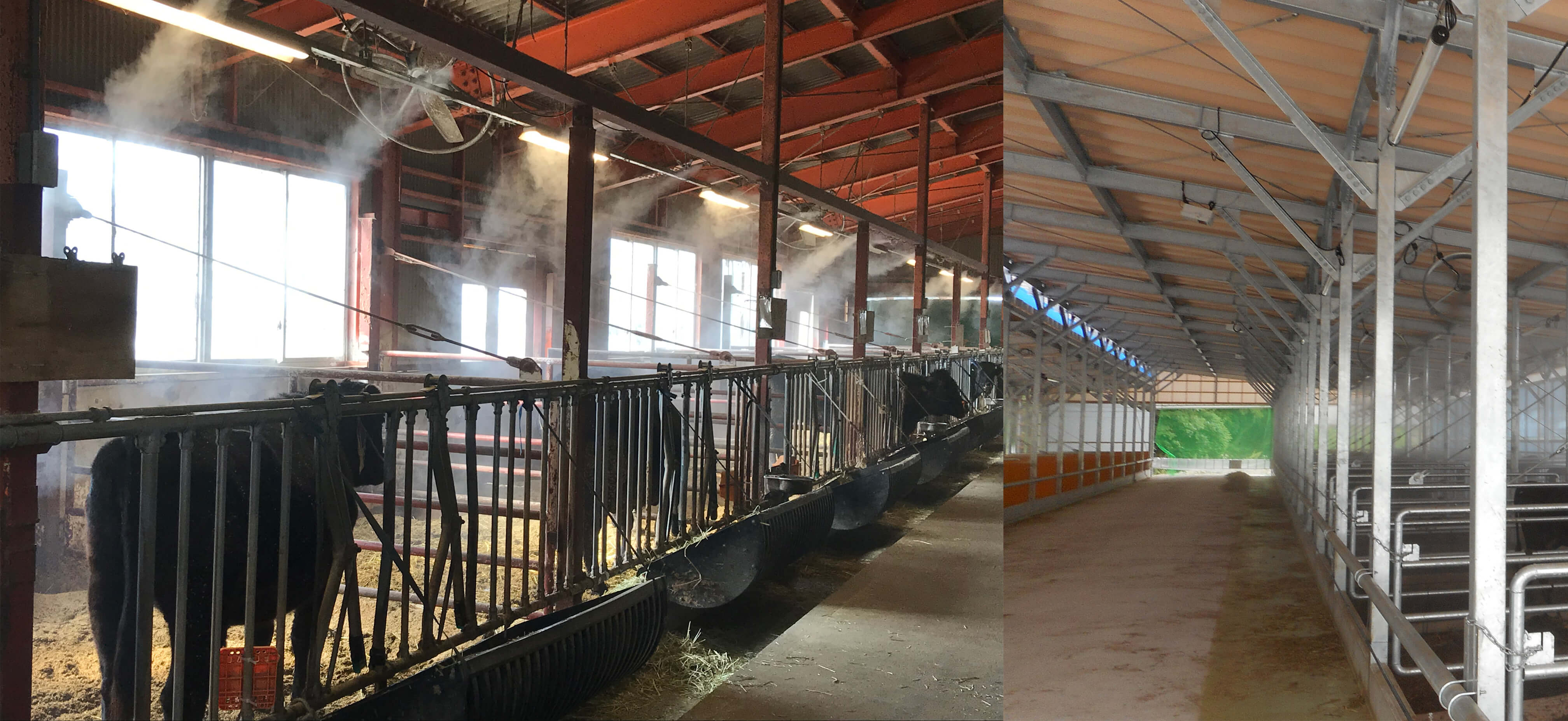 It can help prevent skin diseases and infections in livestock, deodorize, and maintain hygiene in the barn. When used in conjunction with a spray system, it can also help with heat management. There have been cases of increased milk production as a result.
2. Agriculture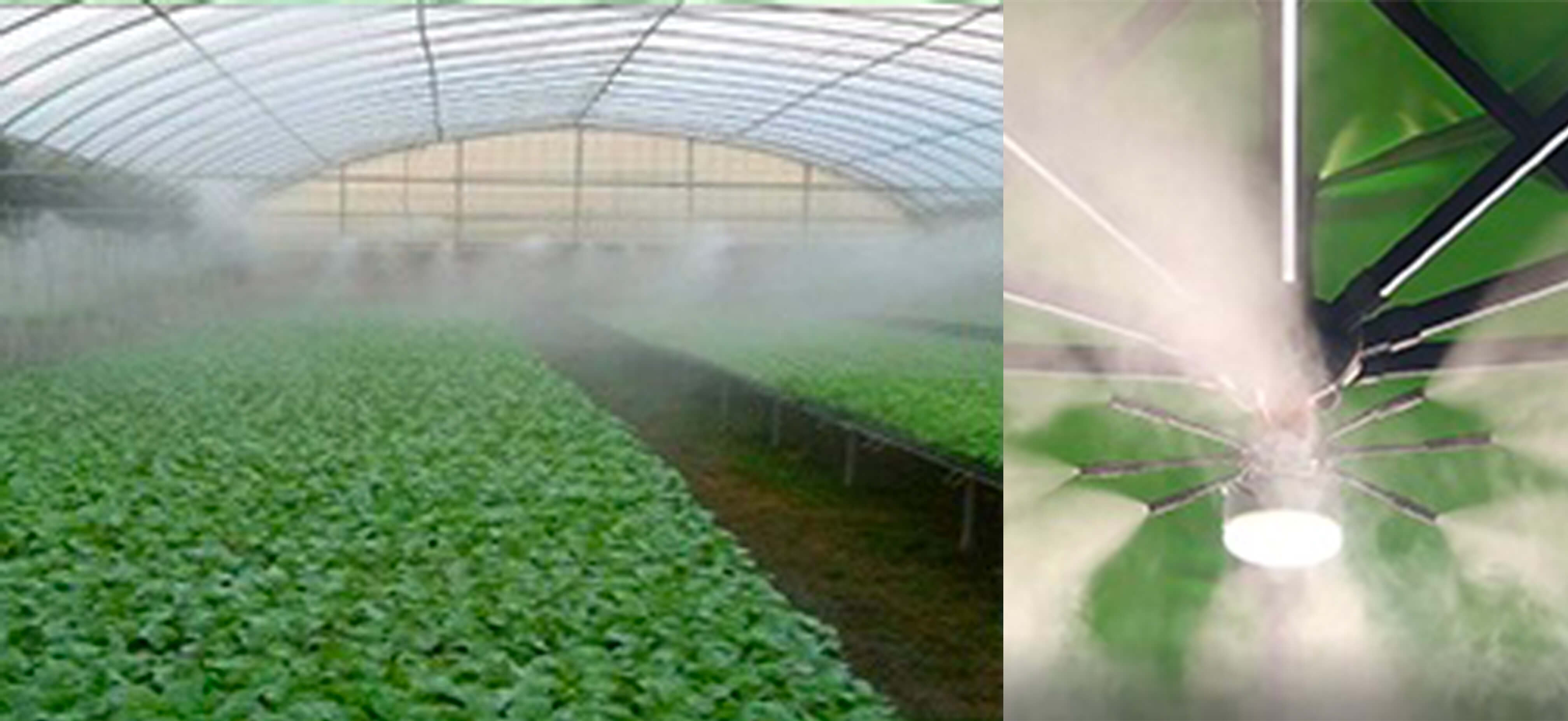 Harmless hypochlorous acid water allows for the prevention of crop diseases without using pesticides. It has excellent effects against powdery mildew, anthrax, and seed disinfection. It is also certified to be used for organic farming in Japan.
3. Food processing industry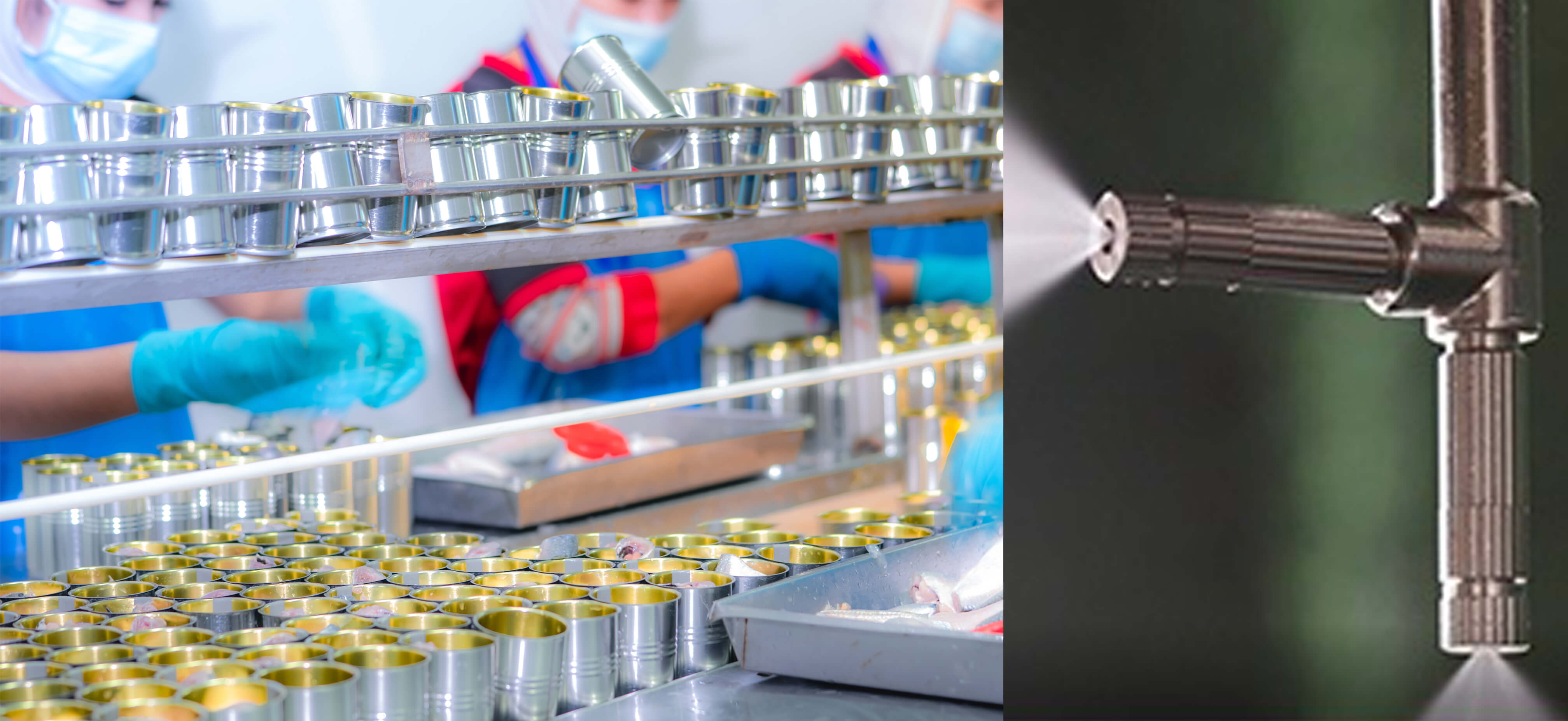 It helps suppress the growth of mold and bacteria increasing factory hygiene. Unlike alcohol disinfectants, it is gentle on the skin and does not cause roughness. It is also qualified for use with HACCP management standards.
4. Nursing care facilities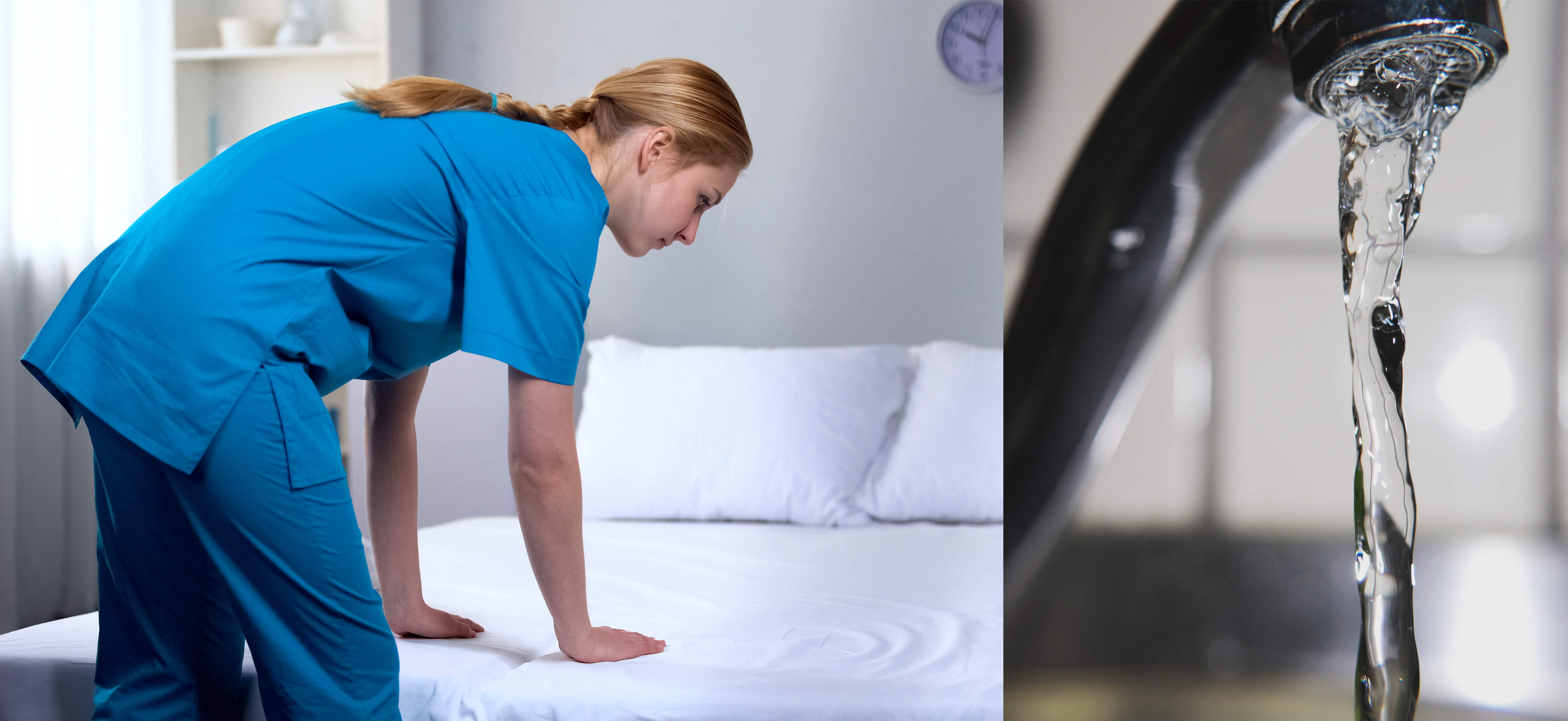 For facilities that require high-level hygiene management, this product exhibits high effectiveness not only in preventing infections but also in odor control. It can be connected to water supply systems to provide a constant supply of water for washing linen.
Feedback from our customers
Company A, livestock industry
Every year, we used to struggle with skin disease in our cows and it was always difficult to administer proper medication. Now, we have much fewer cases of this.
Company B, livestock industry
As a livestock farmer, I am very relieved to see that the health of my cows has improved. Milk production has increased while the number of deaths has remained at a minimum compared to neighboring barns.
Company C, food processing industry
After using electrolyzed hypochlorous acid water on cooking equipment, sinks, and other surfaces that touch food, we not only saw a significant improvement in sterilization but also noticed an effective suppression of mold growth. Furthermore, our workers suffered from having rough hands for many years, and since switching to this water the problem has been resolved. We are all extremely happy.
Company D, nursing care facility
At first, we used the electrolyzed hypochlorous acid water generation system for the purpose of bleaching sheets and tableware. We later discovered that it is highly effective for disinfecting and deodorizing items such as beds and wheelchairs that are difficult to wash, as well as for cleaning after diapers changes and excretion care, which had been our long-standing concern. We now use this product for various purposes and even spray it in the air.
Proud manufacturer:
Aqua Flex Co., Ltd.
Pursuing more comfortable living environment with the power of water, that is safe for both humans and the nature.
We are Aqua Flex Co., Ltd., a water processing technology company located in Izumo in Shimane Prefecture. We have always been committed to providing water that is safe for both humans and the natural world, even before environmental friendliness and safety became a priority in industrial cleaning. We promise to adhere to this endeavor, as we continue to innovate and develop.
The Mizumo AGX was invented as we earnestly strived to make our customer's wishes come true. It is currently employed for hygiene management in various fields, including livestock, manufacturing, agriculture, and nursing care.
We will continue to bring our products from Shimane to the world.
We are committed to developing products that will bring about a world where humans and animals can live a happy and healthy life.
Click photos to enlarge
Company profile
Company name
Aqua Flex Co., Ltd.
Home page
https://www.aqua-flex.net/
Outline of business
1. Development, manufacturing, and sales of water electrolysis devices
2. Development, manufacturing, sales, and maintenance of water purification systems
3. Production, wholesale, and sales of various types of electrolyzed water
4. Consultation of water electrolysis and purification systems
5. Development, manufacturing, and sales of various types of electrolytes
6. Research, development, manufacturing, and sales of other environmental equipment
Date of establishment
2008
Capital
3,500,000 yen
Number of employees
5
For inquiries, please contact Overseas Expansion Support Office, Shimane Prefectural Government: kaigai-tenkai@pref.shimane.lg.jp